Falcon Logic Capabilities, Contracts & Certifications
---
Contracts
Falcon Logic is a Small Business Administration (SBA) certified 8(a) woman minority owned small disadvantaged business. Falcon Logic can receive sole-source prime contracts, up to a ceiling of $4 million for services, as an 8(a) firm. Contracts can be fully executed within two weeks of receiving a requirement, significantly reducing the procurement burden for our customers.
Federal Tax ID (EIN):
27-0622249
CAGE Code:
5S5E6
DUNS Number:
832378249
GSA IT Schedule 70

Contract Number:
47QTCA19D0063
Special Item:
#132-51
IT Professional Services
What Is GSA Federal Supply Schedule 70?
The U.S. General Services Administration (GSA) Federal Supply Schedule (FSS) IT Schedule 70 is an indefinite delivery/indefinite quantity (IDIQ) Multiple Award Schedule (MAS) that assists customers acquire IT professional services via a streamlined procurement process. Falcon Logic scored 96% out of 100 in Dun & Bradstreet (D&B) Open Ratings Past Performance Evaluation (PPE).
What Can We Do For You?
We offer a range of labor categories and competitive labor rates that have been negotiated with and approved by GSA for use Government-wide. Under the SIN 132-51 Information Technology (IT) Professional Services, Falcon Logic will provide consulting services in the areas of:
Enterprise Architecture
Business Analysis
Software Engineering
Software Evaluation and Testing
Program and Project Management
Database Design and Modeling
Systems Engineering and Integration
Other IT-Related Services
To learn more about the GSA IT Schedule 70, click here
MORE >
SBA Certified 8(a) through 2029, #C00dVu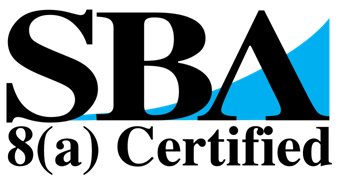 Falcon Logic LLC is a SBA certified 8(a) small business.
SBA 8(a) Benefits
As an 8(a) certified business, federal agencies can contract directly with Falcon Logic on contracts up to a ceiling of $4 million.
Because of our 8(a) status, Falcon Logic can facilitate awards in a relatively short timeframe, eliminating time otherwise spent on RFP development, and waiting for and reviewing contractor responses.
Our status helps partnering agencies fulfill their commitment to teaming with small businesses.
6 steps to establish an 8(a) sole source contract with Falcon Logic in as little as 2 weeks:
The Government Program Manager develops a Statement of Work
The Government Program Manager chooses to sole source to Falcon Logic and coordinates with the Agency Contracting Officer
The Agency Contracting Officer submits a Proposed Project Worksheet to SBA
SBA approves
The Agency Contracting Officer and Falcon Logic negotiate and plan the project scope
The sole source contract is awarded to Falcon Logic
MORE >
Certifications
Falcon Logic's processes are well understood, practiced by our staff, and are fully described in our procedures, tools, and methods. The result is higher quality, lower risk and service excellence for our clients and partners. Falcon Logic's commitment to quality - "We are committed to continual improvement of our services and proudly adhere to ISO requirements for excellence. We will consistently provide products and services that meet or exceed the requirements and expectations of our customers. We will actively pursue ever-improving quality through programs that enable each employee to do their job right the first time and every time."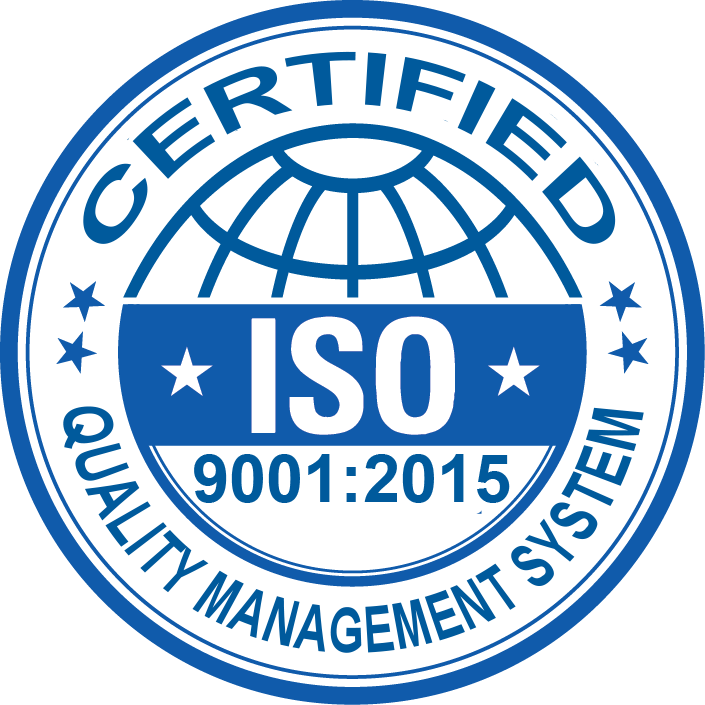 ISO 9001:2015 - Quality Management System Certified
Falcon Logic was awarded ISO 9001:2015 certification in 2019 from an independent certifying body. The company was able to demonstrate its ability to consistently provide products and services that meet customer requirements as well as applicable statutory and regulatory requirements. Falcon Logic is constantly seeking to enhance its customer satisfaction through the effective application of its Quality Management System, including processes for continual improvement. Get an overview of ISO 9001 in this powerpoint presentation.
MORE >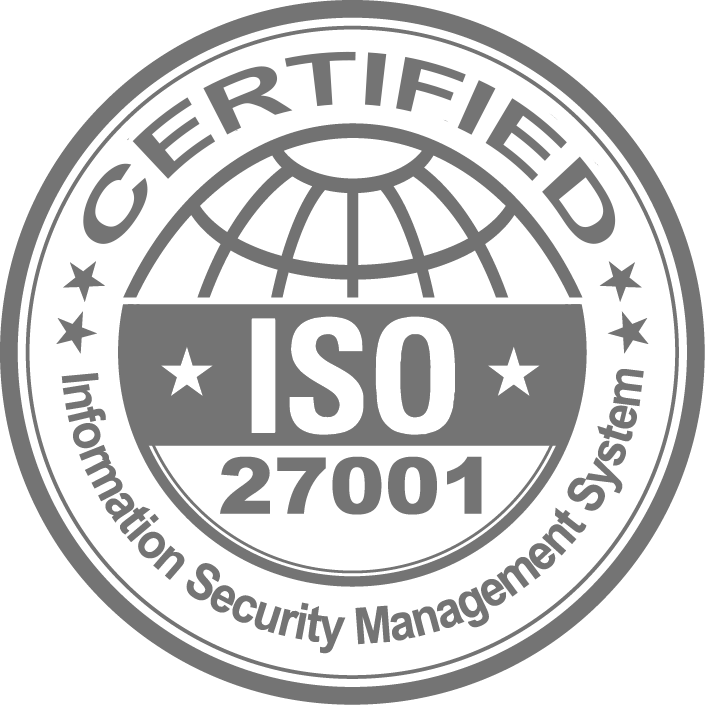 ISO/IEC 27001:2013 - Information Security Management Systems Certified
Falcon Logic was awarded ISO/IEC 27001:2013 certification in 2019 from an Independent certifying body. ISO 27001 helps organizations to manage the security of its assets and provides the requirements for an information security management system (ISMS). ISO 27001 lays out a best practice framework for establishing, implementing, operating, monitoring, reviewing, maintaining and improving an ISMS. ISO/IEC 27001:2013 includes requirements for the assessment and treatment of information security risks tailored to the needs of the organization. Falcon Logic utilizes its ISMS in a systematic approach to manage sensitive and proprietary company information in order to remain secure. It also includes its people, processes and IT systems by applying a risk management process.
MORE >